SHOGHAGAT Armenian Saturday School
(818) 254-9237
(Eastern & Western)
Saturdays from 10am-1pm*
Eastern: Mrs. Karine Derkevorkian
Western: Mrs. Sevan Derbedrossian
PLEASE READ – The Saturday School Program has been suspended currently due to complications with the new surge. We will announce changes and details at a future time. Thank you for your continued support of Shoghagat we wish you and your families health and safety in a fast-evolving situation.
Ինչո՞ւ Շողակաթ
Հայոց լեզուի բացատրական բառարանին մէջ «շողակաթ» բառին բացատրութիւնը տրուած է հետեւեալ ձեւով. շող կաթիլը, երկինքէն լոյս իջնալը այն տեղին վրայ, ուր պիտի կառուցուէր Էջմիածինի տաճարը՝ ըստ Գրիգոր Լուսաւորիչի տեսիլքին: Ուրեմն շողն էր, որ պիտի կաթէր, եւ այդ շողէն պիտի ճառագէր աշխարհի առաջին քրիստոնեայ ժողովուրդին հաւատքի տաճարը՝ Սուրբ Էջմիածինը: Հիմնելով Հայ Աւետարանական Եղբայրներու եկեղեցիի
Շողակաթ շաբաթօրեայ դպրոցը, մեր մանուկներուն մէջ հայ ինքնութիւնը գիտակցելու հունտերը պիտի սերմանենք՝ ըլլայ հայոց լեզուին տիրապետելով, հայ երաժշտութեան ուսուցմամբ, ասմունքով, հայկական բարքերու եւ սովորոյթներու ծանօթացումով: Մեր լեզուի արեւելահայերէն եւ արեւմտահայերէն ճիւղերը հաւասարապէս պիտի գործածուին դպրոցէն ներս:
The mission of Shoghagat Armenian Saturday School is to provide Armenian Studies within a safe, friendly environment conducive to learning. Saturday lessons include reading, writing, speaking, understanding the Armenian language as well as Armenian history, music and songs.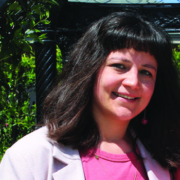 "They have the best teachers who teach students prayers, songs, poems and Armenian alphabet with very interesting stories."
Join the
"

Shoghagat

"

Mailing List!
Glendale California, Armenian Saturday School Glendale California, Armenian Western School for Kids, Armenian Eastern School for kids, Armenian writing class, Armenian alphabet for kids Armenian Saturday program Armenian Saturday School Los Angeles, La Crescenta, Glendale Armenian Հայերէն Shoghagat Armenian School Shoghagat Saturday School Learning to speak and write Armenian, Armenian class for kids, Saturday Armenian program for kids.